Conference Banquet
Thursday, 29 August 2019, 19:00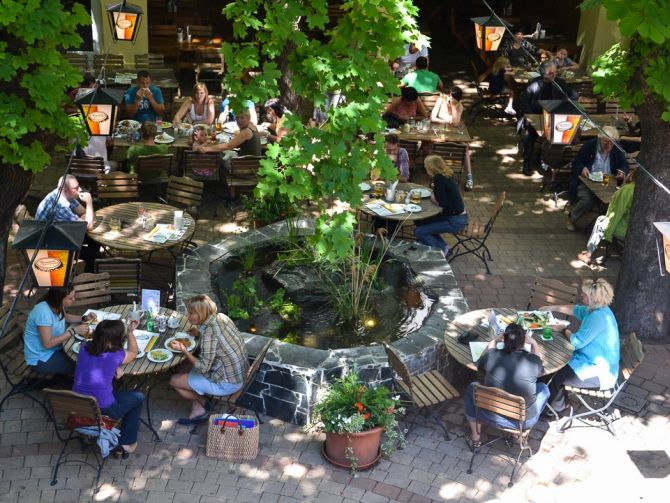 Mayor´s Reception
Tuesday, 27 August 2019, 19:30, City Hall
The City Hall is one of the most beautiful buildings in Vienna and serves as the seat of both the mayor and the city council of the city of Vienna. It was designed by Friedrich von Schmidt and built between 1872 and 1883. The distinctive Neo-Gothic style of the City Hall with its magnificent and fabulous halls provides a perfect setting for the conference's reception.
Klick here to find out how to get to Vienna City Hall (Rathaus) by public transportation.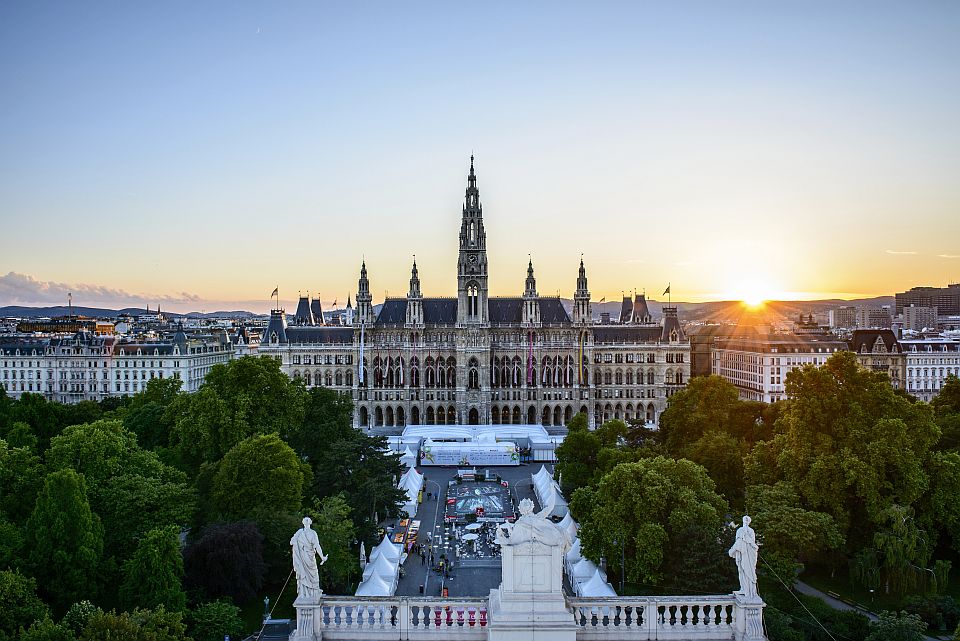 Neo-gothic Rathaus (city hall) of Vienna - © WienTourismus/Christian Stemper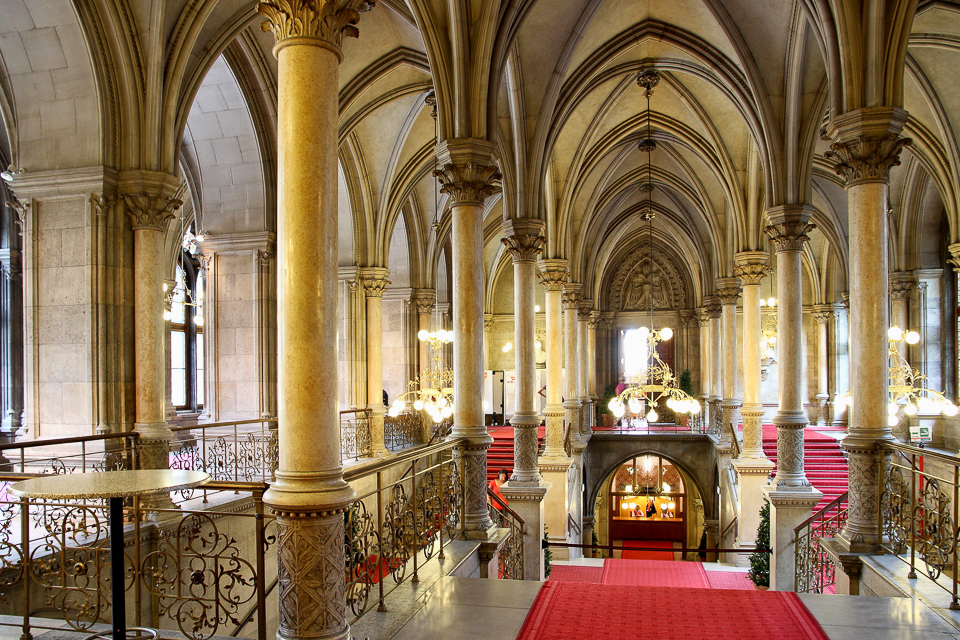 Neo-gothic Feststiege in the Rathaus (city hall) of Vienna - © Bwag/Wikimedia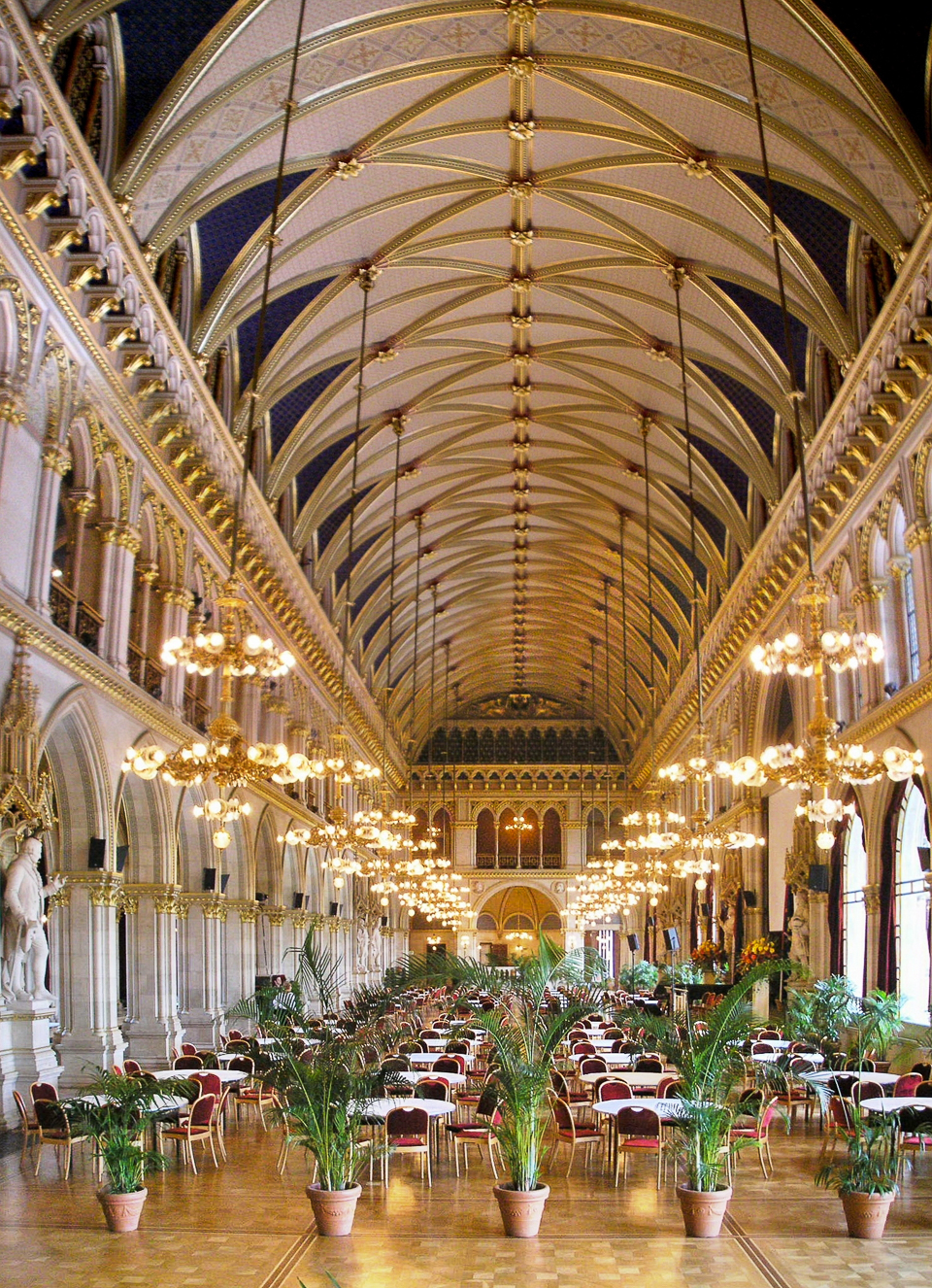 Neo-gothic Festsaal in the Rathaus (city hall) of Vienna - © Wikipedia/Gryffindor
About WAVES 2019
The 14th International Conference on Mathematical and Numerical Aspects of Wave Propagation (WAVES 2019) is a biannual conference series and is one of the main venues for dissemination of the latest advances in theoretical and computational modeling of wave phenomena, both in science and technology.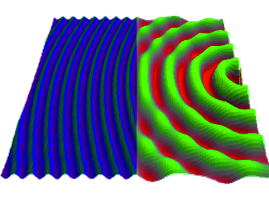 Welcome Reception
Sunday, 25 August 2019, 17.00 (5 PM)
The welcome reception (icebreaker) will be held on Sunday, 25 August, at the entrance of the BA building, the main conference building, located at Getreidemarkt 9, 1060 Vienna (Google Map on VENUE).
At the welcome reception drinks and finger food will be served, you will meet old and new friends, and you will have the possibility to get your conference bag.
The BA building is an "energy-plus" office tower; it is the first office tower in the world capable to feed more energy into the power grid than is required to operate.
Download interesting preliminary information about the University Plus-Energy Office High-Rise Building.